Gain an online Australian Nationally Recognised Qualification
CHC50113 Diploma of Early Childhood Education and Care
This qualification reflects the role of early childhood educators who are responsible for designing and implementing curriculum in early childhood education and care services. In doing so they work to implement an approved learning framework within the requirements of the Education and Care Services National Regulations and the National Quality Standard. They may have responsibility for supervision of volunteers or other staff. 
Does this sound like you?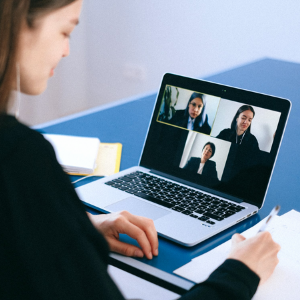 UP TO 18-MONTHS
OR CAN BE COMPLETED SOONER
Intakes are rolling so you can start any time and as a GC Institute student, you will have access to our online portal to complete your studies online. Sometimes life gets in the way and online study provides the perfect solution to manage your work, life, and study. You have FLEXIBILITY when studying online.
RECOGNITION OF
PRIOR LEARNING
Recognition of Prior Learning (RPL) is a process through which the experience, skills and knowledge that you already have can be converted to a nationally recognised qualification. RPL means that you don't have to sit in a classroom and learn about things that you already know.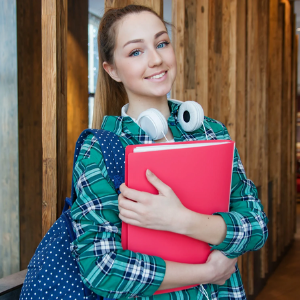 NATIONALLY RECOGNISED
TRAINING
GC Institute is proud to be a Nationally Recognised Training provider. For RPL, the assessment will be in alignment with the Australian Skills Quality Authority (ASQA) who are the regulatory body for the Vocational Education Training (VET) sector.
This course is
Funded
by the Queensland Government
**$28 for CONCESSION  /  *$30 for NON-CONCESSION students funded by the Queensland Government Higher Level Skills Program.
Apply below or contact us now.
*Please refer to the Queensland Government Higher Level Skills Fact Sheet for funding eligibility requirements.
**To be eligible for a concession co-contribution you must meet the following criteria:
(a) the student holds a Health Care or Pensioner Concession Card issued under Commonwealth law, or is the partner or a dependant of a person who holds a Health Care or Pensioner Concession Card and is named on the card;
(b) the student provides the PQS with an official form under Commonwealth law confirming that the student, his or her partner, or the person of whom the student is a dependant, is entitled to concessions under a Health Care or Pensioner Concession Card;
(c) the student is an Aboriginal or Torres Strait Islander; (d) the student has a disability; or (e) the student is an adult prisoner.
Why Study at GC Institute?
Our mission here at GC Institute has always been to provide superior and exceptional training to our students whilst preparing them in the best possible way for life after study. We work closely with our students and host employers in a professional manner.

We boast highly qualified, industry experienced and passionate trainers and assessors as well as administration staff who all believe in the same vision and goal which is to support our students in the best possible way and to the highest standard.

If you are looking for a career change, want to head in a different direction in life, create yourself a pathway to university, or upskill in your current profession then please get in touch with us.
I would recommend GC Institute to anyone looking to study their Diploma. In fact if I were to engage in any further studies I wouldn't go through anyone but GC Institute. My trainer adapted to my busy work schedule and supported me every step of the way. Thank you GC Institute!
There are 28 units (23 core, 5 elective)
required for this qualification:
| Unit Code | Title | Core / Elective |
| --- | --- | --- |
| HLTWHS003 | Maintain work health and safety | C |
| CHCECE007 | Develop positive and respectful relationships with children | C |
| CHCECE026 | Work in partnership with families to provide appropriate education and care for children | C |
| CHCLEG001 | Work legally and ethically | C |
| CHCECE009 | Use an approved learning framework to guide practice | C |
| HLTAID004* | Provide an emergency first aid response in an education and care setting | C |
| CHCECE016 | Establish and maintain a safe and healthy environment for children | C |
| CHCECE002 | Ensure the health and safety of children | C |
| CHCECE003 | Provide care for children | C |
| CHCECE004 | Promote and provide healthy food and drinks | C |
| CHCECE005 | Provide care for babies and toddlers | C |
| CHCPRT001 | Identify and respond to children and young people at risk | C |
| CHCECE017 | Foster the holistic development and wellbeing of the child in early childhood | C |
| CHCECE018 | Nurture creativity in children | C |
| CHCECE025 | Embed sustainable practices in service operations | C |
| CHCDIV002 | Promote Aboriginal and/or Torres Strait Islander cultural safety | C |
| CHCECE001 | Develop cultural competence | C |
| CHCDIV001 | Work with diverse people | E |
| CHCECE020 | Establish and implement plans for developing cooperative behaviour | C |
| CHCECE021 | Implement strategies for the inclusion of all children | C |
| CHCECE022 | Promote children's agency | C |
| CHCECE023 | Analyse information to inform learning | C |
| CHCECE024 | Design and implement the curriculum to foster children's learning and development | C |
| CHCECE019 | Facilitate compliance in an education and care service | C |
| CHCPOL002 | Develop and implement policy | E |
| BSBINN502 | Build and sustain an innovative work environment | E |
| BSBLDR502 | Lead and manage effective workplace relationships | E |
| CHCPRP003 | Reflect on and improve professional practice | E |
* HLTAID004 Provide an emergency first aid response in an education and care setting cannot be completed through RPL (Recognition of Prior Learning).
For details of this course visit www.training.gov.au
IMPORTANT – Student Handbook, Fees and Charges
Information about our training and assessment policies and procedures is included in your Student Handbook which can be downloaded from https://gcinstitute.qld.edu.au/information/. Both your Student Handbook and our website contain useful information about your course, fees and charges and must be read by you prior to your enrolment.